U.S. Travel and Brand USA recognize GTA among America's top international buyers
mihost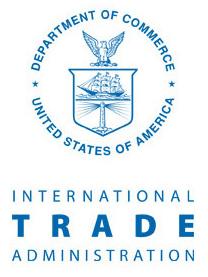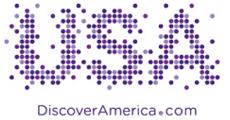 [b]U.S. Travel and Brand USA recognize GTA among America's top international buyers[/b]
• GTA awarded for its continuing excellence in promoting travel to the United States
• U.S. Travel and Brand USA recognize the company at their inaugural Chairman's Circle Honors as International PowWow takes places in Las Vegas
• Just 46 of the world's highest volume tour operators and buyers of American travel product were awarded
GTA, one of the world's biggest wholesalers for fully independent travel (FIT) has been awarded for its continuing excellence in promoting travel to the United States and the sheer amount of business it sends to US shores.
Martin Jones, Senior Vice President for Global Sourcing & Product Development received the recognition alongside Sean Bayliss, Vice President for Americas Sourcing, at the inaugural Chairman's Circle Honors, which took place last night at The Venetian hotel in Las Vegas.
As Martin says: "This is fantastic recognition from U.S. Travel and Brand USA for GTA's important role in driving business for hoteliers, service providers, attractions and experiences throughout America, as well as retail and wholesale travel agents and tour operators. We're sending well over a million visitors to America's shores every year, while room nights grew by a third year on year last year, double the growth we enjoyed in 2011."
Held during IPW 2013, this elite awards event commended GTA among an exclusive selection of international companies for their contributions to the U.S. travel industry. The world's highest volume tour operators and buyers of American travel product received the award from members of the U.S. Travel Association's Chairman's Circle level, which includes some of the largest US travel companies and top US destinations.
"The Chairman's Circle Honors provides a special opportunity to recognise the international companies that are leading the way in driving visitation to the United States," said Roger Dow, president and CEO of U.S. Travel. "These high-performing buyers exemplify the power of travel. IPW, the event where so much of that business is conducted, is the perfect occasion to honour and thank them."
«We are thrilled to collectively pay tribute to America's top international travel buyers,» said Chris Thompson, president and CEO of Brand USA. «GTA provides critical support for the US travel and tourism industry. As the national marketing entity, Brand USA invites the world to discover America, and we deeply appreciate how GTA helps transform that vision into reality.»
The international operators were presented with a custom-designed crystal award and a beautiful hand-cast bronze medallion as a "thank you". There was double success for GTA on the night as its sister brand, Kuoni Travel, was also awarded. Attendees were feted at the Venetian's famed Delmonico Steakhouse Restaurant prior to enjoying an exclusive performance of Smokey Robinson presents Human Nature: The Motown Show.