International Buyer and Media Registration Opens Early for IPW 2013 in Las Vegas
mihost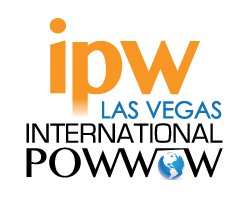 [b]International Buyer and Media Registration Opens Early for IPW 2013 in Las Vegas[/b]
Washington, D.C. — The U.S. Travel Association invites international buyers and media to take advantage of early online registration for the 45th annual International Pow Wow (IPW) being held June 4- 8, 2013 in Las Vegas. IPW is known worldwide in the travel industry as the major marketplace for transacting inbound U.S. travel business. Due to high demand, international registration opened two months earlier than usual.
"IPW brings the world together to do business in one place. The meetings and networking conducted during the show would not be possible without an exhaustive around-the-world trip. The resounding message we hear every year from international delegates is that if you want to be in the U.S. travel market, you need to be at IPW," said Roger Dow, president and CEO of the U.S. Travel Association.
The U.S. Travel Association's IPW is the travel industry's premier international marketplace and the largest generator of travel to the U.S. More than 1,200 international and domestic tour operators from 70 countries will "shop" the largest travel industry trade show in North America inside the Las Vegas Convention Center, meeting during nearly 80,000 prescheduled appointments with more than 1,000 U.S. travel organizations from every corner of the United States. Nearly 500 international and domestic travel journalists will also attend to report on the event and U.S. destinations.
"Las Vegas has never been a more attractive travel proposition for visitors from around the world. In fact, since hosting IPW in 2008, Las Vegas has invested more than $22 billion, adding to an already rich supply of unique meeting venues, endless entertainment, and culinary and shopping options. I urge you to register for IPW 2013 today, so we can prove to you why 'Vegas Means Business'," said Rossi Ralenkotter, national chair, U.S. Travel Association and president and CEO, Las Vegas Convention and Visitors Authority.
Brand USA, the national marketing effort promoting international travel to the United States and the exclusive branding partner at IPW, will provide international delegates with multiple opportunities to conduct business with its representatives.
"Last year at IPW we unveiled the USA's first-ever integrated and nationally coordinated marketing campaign to inspire international travelers to visit the United States. This year we're thrilled to share results from the campaign with international buyers in Las Vegas where we'll highlight exciting new initiatives and programs to encourage even more international travelers to discover this land, like never before,» said Caroline Beteta, chair, Board of Directors, Brand USA.
For online registration and additional information, please visit IPW.com. The site underwent a complete redesign to provide delegates with a more user-friendly experience through improved functionality. In addition to easier access to information and better navigation, delegates are welcomed to a clean, modern site that better serves them by addressing all of their needs in one place.
[b]The U.S. Travel Association[/b] is the national, non-profit organization representing all components of the travel industry that generates $1.9 trillion in economic output and supports 14.4 million jobs. U.S. Travel's mission is to increase travel to and within the United States. Visit www.ustravel.org.
Follow us on Twitter @ustravel.