What's new in Orlando 2010
mihost
[b]What's new in Orlando 2010[/b]
What's New at Theme Parks in 2010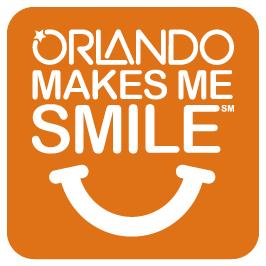 With new attractions and adventures opening at Orlando's world famous theme parks, 2010 is sure to be an exciting year for Orlando visitors. In June 2010, Universal Orlando Resort will open "The Wizarding World of Harry Potter," where guests can experience the magical world of J.K. Rowling's popular Harry Potter series. The new land at Islands of Adventure will feature Harry Potter themed rides, dining and shopping experiences. Walt Disney World Resort will break ground to vastly increase the size of Fantasyland, the largest expansion in the history of the Magic KingdomAnd, Aquatica, SeaWorld's Water Park, has opened a new high-speed tube slide, Omaka Rocka. Additionally, several new attractions have recently opened including Sum of All Thrills, a simulator ride that allows guests to design their own thrill ride located at Epcot at Walt Disney World Resort, and Hollywood Rip, Ride, Rockit, a rollercoaster featuring audio and special effects that allows the rider to create a take home music video located at Universal Studios.
[b]New Lodging[/b]
Visitors to Orlando in 2010 will have a variety of lodging options to choose from ranging from eco-friendly accommodations to luxury resorts. The first Waldorf Astoria built outside of New York City has opened in Orlando. The Waldorf Astoria Orlando features 497 rooms, a golf course, a spa and signature restaurants. Adjacent to the Waldorf Astoria, the 1,000-room Hilton Orlando Bonnet Creek offers a lagoon style pool and six restaurants and bars. Also, Hilton Orlando, the first hotel to provide a covered, open-air walkway to the Orange County Convention Center, has opened its 1,400-room hotel. CoCo Key Hotel and Water Resort has opened a new location in Orlando which features a canopy covered water park and The Peabody Orlando is undergoing an expansion, which includes the addition of a 35-story tower with 750 guest rooms.
[b]World Smile Search[/b]
The Orlando/Orange County Convention & Visitors Bureau, Inc. has launched a global search for 67 smiling people who will win a vacation to Orlando for World Smile Day on October 1. Sixty-seven is the number of days determined to experience the more than 100 attractions Orlando offers. Winners from around the world will be selected based on written or video submissions sharing how Orlando makes them smile.
Orlando Smile Ambassadors Kyle Post and Stacey Doornbos, best friends from New York City who won last fall's worldwide search to spend 67 days of smiles in Orlando enjoying all that the destination offers, are leading this new search for the 67 people. They will visit cities throughout North America, the UK and Europe through Sept. 6 to encourage smile story submissions. To enter or learn more about Orlando's World Smile search, go to VisitOrlando.com/smile.
[b]ATTRACTIONS[/b]
[b]SEAWORLD PARKS & ENTERTAINMENT[/b]
SeaWorld Orlando opened Manta, a new roller coaster attraction that transitions riders from air to sea in the summer. Guests experience underwater animal habitats, soar face-down in a horizontal position to nearly 60 mph (66.6 kph), and come within inches of the "ocean." Visitors can choose not to ride and instead experience the attraction itself, which provides floor-to-ceiling window views of more than 300 rays, including shark rays, spotted eagle rays and leopard rays.
SeaWorld.com 407-351-3600
Aquatica, SeaWorld's Water Park, has opened Omaka Rocka, its newest water slide. Omaka Rocka is a high-speed tube ride with near-vertical thrills, which gives riders a sense of weightlessness.
AquaticabySeaWorld.com; 407-351-3600
Busch Gardens Tampa Bay has opened a new Sesame Street attraction. "Sesame Street Safari of Fun" is filled with rides, shows and adventures featuring Elmo, Big Bird and all their friends including "Air Grover," a junior roller coaster; "Oscar's Swamp Stomp," a water ride; and "Elmo's Safari Go-Round," a tribal-inspired carousel. In addition to the rides, families are also able to watch characters on the big screen at "Sesame Street presents Lights, Camera, Imagination!," a 4-D theater.
buschgardens.com; 813-987-5082
[b]UNIVERSAL ORLANDO RESORT[/b]
Universal Orlando Resort's two theme parks have three new, exciting entertainment options for guests:
o Universal Studios Florida opened a new ride based on FOX's blockbuster hit series, "The Simpsons". Homer, Marge, Bart, Lisa and Maggie Simpson–stars of TV's longest running series—ride along with guests in the new attraction, which takes them on a hysterical, almost unimaginable adventure.
o Also located in Universal Studios, the all-new Hollywood Rip Ride Rockit is a radically-innovative roller coaster that combines hit music, first-ever maneuvers and highly-sophisticated audio and video for a one-of-a-kind ride experience.
o Inspired by J.K. Rowling's compelling stories and characters – and faithful to the visual landscapes of the films – The Wizarding World of Harry Potter at Universal's Islands of Adventure will provide visitors with a one-of-a-kind experience complete with multiple attractions, shops and a signature eating establishment. This completely immersive environment will bring the wonder and magic of the Harry Potter books and films to life beginning June 18.
buschgardens.com; 407-363-8000 (public)
[b]WALT DISNEY WORLD RESORT[/b]
Walt Disney World Resort will enchant theme park guests June 6 – Aug. 14 during "Summer Nightastic!" when glittering light magic, high adventure, dance fever, thrills and chills set the after-dark scene. Headlining the nighttime excitement is Disney's "Main Street Electrical Parade," featuring illuminated floats and beloved characters at Magic Kingdom. Other elements of the entertainment extravaganza include: new frights at the Twilight Zone Tower of Terror at Disney's Hollywood Studios; a special fireworks spectacular at Magic Kingdom; the return of the "Sounds Like Summer" concert series at Epcot and more.
Disney's Hollywood Studios opened its American Idol attraction, which brings the television and pop culture phenomenon to life. The attraction allows guests to experience the challenge of auditioning, the rush of performing on stage in competition or the thrill of judging the performances in a live, interactive entertainment setting similar to the "American Idol" set. Guest performers with the highest votes compete in an end-of-day Grand Finale show and the winner receives a guaranteed reservation for a future "American Idol" regional stadium audition. In addition, the park will create a 3-D version of "Star Tours," based on the "Star Wars" films, which will debut in 2011.
Disney's Magic Kingdom will vastly increase the size of Fantasyland by 2013, the largest expansion in the history of the Magic Kingdom. Additions to Fantasyland include the opportunity to:
o Visit a Disney Princess in her castle, cottage or chateau to dance with Cinderella, celebrate Sleeping Beauty's birthday with the Good Fairies or join Belle in an enchanting story performance in the Beast's castle library.
o Dine in one of three enchanted rooms inside the Beast's castle.
o Fly with Dumbo above brand new circus grounds, twice the size of the existing attraction with a new interactive, three-ring circus tent. o Journey under the sea with Ariel, The Little Mermaid, in her own attraction. o Meet Tinker Bell and her friends in the magical world of Pixie Hollow.
Downtown Disney at Walt Disney World Resort will offer several new additions over the coming months. Auditorium #1 at the Pleasure Island 24 AMC Theater has been upgraded into the first Enhanced Theater Experience (ETX) in the United States. ETX theaters offer a 20 percent larger screen that goes from floor to ceiling, 3-D technology, digital projection and 12-channel audio. Downtown Disney has opened two new stores: D Street, an apparel store featuring urban inspired apparel and Ridemakerz, which sells customized radio-controlled vehicles.
disneyworld.com; 407-939-6244
Kennedy Space Center Visitor Complex will debut "STAR TREK LIVE," a new interactive stage show from CBS Consumer Products and Mad Science Productions, on June 11, 2010. Based on the popular science-fiction franchise, the 30-minute show introduces a world of discovery by combining science with entertainment to teach and encourage scientific literacy. The audience portrays new Starfleet cadets assembled for the first day at the Starfleet Academy. Throughout the show, the new cadets learn the intricacies of living and working in space, modern space travel and the latest in communication and technology. Admission to the visitor complex is $38 for adults and $28 for children 3-11.
KennedySpaceCenter.com; 321-449-4318 (media); 321-449-4400 (public)
Legoland, a brand new theme park owned by Merlin Entertainments Group, will be coming to Central Florida in 2011. The park will open at the former Cypress Gardens site. Legoland Florida will be the world's largest and include 40-50 main attractions. Several Cypress Gardens attractions, including the historical gardens, will be integrated into the theme.
legoland.com; 760-918-5346
[b]ACCOMMODATIONS[/b]
CoCo Key Hotel and Water Resort has opened a new location in Orlando. The resort's 54,000 square-foot (5,017 square-meters) canopy covered water park features three water slides and an interactive play island. The 392-room hotel is located on International Drive and grand opening rates range from $99 – $149 per room, per night.
407-506-4317
Disney Vacation Club opened Bay Lake Tower at Disney's Contemporary Resort. Bay Lake Tower has 295 two-bedroom villas and is the closest resort to the Magic Kingdom. Views from the tower will feature undeveloped stretches of Bay Lake as well as incredible views of the Magic Kingdom.
disneyvacationclub.com; 800-500-3990
Hilton Hotels has opened two new properties, Waldorf Astoria Orlando and Hilton Orlando Bonnet Creek as part of their new Bonnet Creek resort. The 497-room Waldorf Astoria Orlando, the first to be built outside of New York City, features a Rees Jones-designed golf course, formal signature pool, the Waldorf Astoria Spa by Guerlain and signature restaurants including Bull & Bear Steakhouse, Oscar's and Peacock Alley. The neighboring Hilton Orlando Bonnet Creek offers 1,000 rooms, a lagoon style pool and six restaurants and bars.
waldorfastoriaorlando.com; 407-597-5500
hiltonbonnetcreek.com; 407-597-3600
Hilton Orlando has opened its 1,400-room hotel. The hotel has two pools, a lazy river, a nine-hole executive golf course, a full-service spa and basketball, tennis and bocce courts. This is also the first hotel to provide a covered, open-air walkway to the Orange County Convention Center.
orlando.hilton.com; 407-313-4300
Rosen Hotels & Resorts has purchased a 25-acre (10-hectare) parcel of land to build an additional 300- to 500-unit villa property at Rosen Shingle Creek. The addition will expand the hotel to close to 2,000 guest rooms and will feature a pool, restaurant, private check-in and registration desk, a private club house and private meeting space.
rosenhotels.com; 866-337-6736
The Hyatt Regency Grand Cypress recently completed its $45 million renovation with modern restyling of all 750 guestrooms and suites. Each guestroom is smartly-designed with emphasis on conservation, guest comfort and convenience. Hyatt Regency Grand Cypress offers a variety of recreational activities, including 45 holes of Jack Nicklaus Signature Design golf, racquet club, a 21-acre lake with water sports, a 1/2-acre lagoon swimming pool with waterfalls and waterslides and Camp Hyatt children's programs.
grandcypress.hyatt.com; 407-239-1234
The Peabody Orlando is undergoing an expansion, which includes the addition of a 35-story tower with 750 guest rooms, 150,000 square feet (13,935 square meters) of flexible meeting space, a full-service spa, grotto-style swimming pool, English garden, hiking trail, additional shops, boutiques, a new restaurant and parking garage holding 2,800 vehicles. The projected completion date for the project is fall 2010.
peabodyorlando.com; 407-352-4000
[b]CULTURAL TOURISM[/b]
The Charles Hosmer Morse Museum of American Art has broken ground on a new wing which will exhibit objects from Louis Comfort Tiffany's Long Island Estate, Laurelton Hall. The project, which is set to open in early 2011, will increase public exhibition space at the Morse by approximately 50 percent. More than 300 objects will be installed in six galleries, including a marble mantelpiece; Oriental rug; domed leaded-glass chandelier; and a suite of six leaded-glass Wisteria transoms. Admission is $3 for adults, $1 for students and free for children under age 12.
morsemuseum.org; 407-645-5311 (media and public)
Florida Cultural Tours recently began offering sightseeing tours highlighting many of Central Florida's prominent historical and cultural attractions. The tours run from Tuesday through Friday and are available for groups of 18 or more and customizable for groups of at least 22. Tour pickup locations are in the Goodings Shopping Plaza off International Drive in Orlando, and SR-535 in Lake Buena Vista. Reservations for daily tours must be made no later than 10:00 a.m. the day before the scheduled tour.
floridaculturaltours.com; 407-614-5111 (media and public)
Orange County Regional History Center has opened a Conway Road Walking Tour. The self-guided tour marks historically significant points along Conway Road highlighting the area's past including: The English Colony/The Polo Club; Conway United Methodist Church/Brick Road; Conway School/The Citrus Industry; Conway First Baptist Church/Fort Gatlin at Conway and Gatlin Avenue; and St. Mary's Missionary Baptist Church/Datson Diaries at Conway and St. Mary's Lane.
thehistorycenter.org; 407-836-8541
The Orlando Arts Getaway program launched the Loch Haven Cultural Pass, which includes admission to the Orlando Science Center, Orlando Museum of Art and the Mennello Museum of American Art for 20 percent off of the regular adult and children admission prices. In addition, American Coach is offering a discounted round-trip transportation ticket from International Drive to Loch Haven Park with the purchase of the Loch Haven Cultural Pass. Each Cultural Pass is valid for 14 days from the purchase date and costs $25 for adults and $15 for children. American Coach transportation tickets are $10 for adults and $7.50 for children.
redchairproject.com; 407-872-2382
[b]DINING & NIGHTLIFE[/b]
Crave, a new dining concept out of Minneapolis, opened at The Mall at Millenia. Ranging in price $13–35, entrees feature steaks, sushi, pizza and pasta. The restaurant is located at the north side of The Mall at Millenia in the former Village Tavern space.
craveamerica.com; 407-345-8788
La Cave del Tequila opened in the Mexican pavilion at Epcot's World Showcase in early September. La Cava del Tequila offers more than 70 types of authentic tequila ranging from simple to rare and a "Tequila Ambassador" will educate guests on the history of tequila-making. Also on the menu is blended margaritas and a variety of tapas including guacamole, corn chips, salsas, ceviches and tostadas.
disneyworld.com; 407- 939-7639
Pointe Orlando, a redeveloped collection of more than 30 stores, restaurants and entertainment lies in the heart of the attractions area is located on International Drive, across from the Orange County Convention Center. Opening in 2010, Improv Comedy Club and Dinner Theater, a 14,000-square-foot (1,300-sqaure-meter), 400-seat comedy club and restaurant will open at the complex.
pointeorlando.com 407-248-2838
Treasure Tavern is taking shape as Orlando's newest dining experience for adults. Construction is underway for the 240-seat theater located in the Pirate's Dinner Adventure entertainment complex near International Drive. Scheduled to open this summer, the two-hour dinner show will feature a three-course meal and comedians, acrobats and dancers themed to a Caribbean outpost. The show will run five nights a week, with two shows on Friday and Saturday. Admission is $49.95 for adults 18 and up only and $24.95 for the show without dinner.
TreasureTavern.com; 407-415-8470 (media)
Walt Disney World Resort opened Kouzzina by celebrity chef, Cat Cora, at the Boardwalk Resort. The new family restaurant will feature time-honored recipes passed down from Cora's ancestors, as well as Greek and Mediterranean cuisine.
www.disneyworld.com; 407-939-7639
[b]SHOPPING[/b]
Orlando is world famous for its theme parks, but one of the most popular "themes" among Central Florida tourists is shopping. In fact, according to The 2009 International Shopping Traveler Study, Orlando has recently been named the fourth most popular shopping destination in the entire country after New York, Los Angeles and Las Vegas! International tourists cite shopping as their number-one travel activity. New additions include:
The Florida Mall and Seminole Towne Center have debuted H&M, offering international fashion for men, women and children. The stores are the Swedish retailer's first in the state of Florida.
simon.com; 407-851-6255
The Mall at Millenia, the area's most upscale mall with more than 150 stores and restaurants has opened several new stores including Michael Kors, Christian Audigier, Tory Burch, True Religion Brand Jeans and N3L Optics.
mallatmillenia.com 407-363-3555
Orlando Premium Outlets opened 40 new name brand and designer outlet stores. The stores are located in the new 114,000 square foot (10,591 square meter) expansion area, making the mall a total of 550,000 square feet (51,097 square meters) with more than 150 stores. New stores include Aldo, Converse, Guess Accessories, LaSportsac and Oakley Vault. In addition, a new children's play area and four-level indoor parking garage are now open at the mall.
premiumoutlets.com; 407-238-7787
Prime Outlets International Orlando completed its $300 million expansion and renovation. Thirty-six new stores opened including: Ann Taylor LOFT, Victoria's Secret Outlet, kate spade, Banana Republic Factory Store, Brooks Brothers Factory Store, Michael Kors, J. Crew Factory Store, Saks Fifth Avenue OFF 5TH, Betsey Johnson and Dooney & Bourke Outlet. The mall now comprises 800,000 square feet (74,322 square meters) of shopping with more than 175 stores.
primeoutlets.com; 407-352-9611
[b]SPORTS & RECREATION[/b]
The Amway Center, an 875,000-square-foot (81,290-square-meter concert and special event facility, will open this fall in downtown Orlando on West Church Street and Hughey Ave. It will be the new home of the Orlando Magic, the Orlando Predators and serve as an exciting new facility for special events.
Disney's Wide World of Sports has transformed its athletic complex to link it with ESPN, the Walt Disney Co.'s cable sports network. The rebranding effort includes outfitting the 220-acre (89-hectare) venue with dozens of high-definition video cameras and display screens, two jumbotrons, an audio system and a state-of-the-art broadcasting center with a satellite uplink to ESPN's headquarters.
disneyworld.com; 407-824-4321
Orlando has been selected to host the 2012 NBA All-Star Weekend. The 61st NBA All-Star Game will be played on Feb. 26, 2012 at the Amway Center, which will also host the T-Mobile Rookie Challenge & Youth Jam and NBA All-Star Saturday Night presented by State Farm. The NBA All-Star Jam Session presented by adidas will be held at the Orange County Convention Center. The 2011-2012 season will mark the 28th year that Turner Sports will provide NBA All-Star coverage and the 10th consecutive year the All-Star Game will be televised in primetime on TNT. The All-Star Game will be viewed by a worldwide television audience in more than 200 countries and territories and in more than 40 languages.
Orlandomagic.com
Orlando has been voted "North American Golf Destination of the Year 2010" by the International Association of Golf Tour Operators (IAGTO). The selection for winning destinations is made through votes cast by over 300 golf tour operators from 50 countries who consider customer satisfaction; quality of golf courses and accommodation; value for money; support from suppliers, tourist boards and airlines; professional conduct of suppliers; and accessibility to tee times. For more information on Orlando golf courses, visit golforlando.com.
[b]TRANSPORTATION[/b]
Martinair began three nonstop flights per week between Orlando International Airport (MCO) and Amsterdam in the Netherlands with connections to Europe and the Middle East.
orlandoairports.net; 407-825-2055
Brazilian airline TAM now offers daily service from Sao Paulo, Brazil to Orlando International Airport (MCO). Flights leave each day from Guarulhos International Airport (GRU) at 11:30 a.m. and arrive in Orlando at 5 p.m. The return flight leaves Orlando International Airport at 6:50 p.m. and touches down in Sao Paulo at 6:35 a.m.
407- 816-3555
[b]ADDITIONAL RESOURCES[/b]
Consumers can call or write the Official Visitor Center, 8723 International Drive, Suite 101, Orlando, FL 32819, phone: 800-551-0181 (U.S. or Canada) or 407-363-5872 or visit the consumer website VisitOrlando.com if they would like to receive more information about the destination.
For real time updates, follow Orlando on Twitter at twitter.com/VisitOrlando or Facebook at facebook.com/VisitOrlando.