Texas: The ultimate destination for family vacations
mihost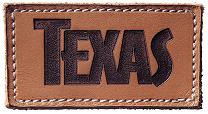 [b]Texas: The ultimate destination for family vacations[/b]
The Lone Star State Offers Endless Fun for Children and Adults Alike
AUSTIN, Texas – They say everything is bigger in Texas, and that includes the adventures that await families visiting from across the United States. Texas has no shortage of natural wonders, exciting attractions and educational experiences for travelers of any age, and has recently added even more museums, family-friendly resorts and outdoor experiences to its already-long list of family activities. Whether visitors gravitate toward an action-packed tour of a bustling big city, or a leisurely vacation amidst one of the state's many scenic vistas, there is something for everyone in Texas.
"Texas is a diverse and exciting vacation destination for families," said Julie Chase, Chief Marketing Officer, Texas Office of the Governor, Economic Development and Tourism. "From sandy beaches and authentic western experiences, to theme parks, zoos and museums, Texas is a year-round destination that offers families a world of fun for Spring Break, summer vacation and beyond."
[b]Western and Outdoor Adventures[/b]
Families traveling with little cowboys and cowgirls will find saddles just their size across the state. Texas' many guest ranches offer horseback riding, hiking, swimming and western entertainment. From visiting dude ranches in scenic Bandera ("The Cowboy Capital of the World") to touring the historic King Ranch along the Gulf Coast, families can experience a true taste of the Old West. Adventure-seekers can participate in an authentic cattle drive in Big Bend Ranch State Park. Scheduled for April 22-24, 2010 and October 21-23, 2010, the Longhorn Cattle Drive presents the perfect opportunity for a hands-on western heritage experience in one of the state's most scenic areas.
For those looking for some quality time exploring the great outdoors, Texas offers abundant state parks, with both cabins and campsites, for those who wish to sleep under the stars. Families can enjoy hiking, backpacking and rock climbing adventures everywhere from Palo Duro Canyon in the Texas Panhandle to the Piney Woods of East Texas.
[b]Sandy Beaches, Freshwater Lakes and Lazy Rivers[/b]
Boasting hundreds of lakes in all seven of its regions, Texas is an ideal locale for swimming, boating, jet skiing and fishing. The recent addition of three new paddling trails – the Lady Bird Lake Paddling Trail in downtown Austin, the Buffalo Bayou Paddling Trail in downtown Houston, and the Limestone Bluffs Paddling Trail between Groesbeck and Mexia (east of Waco) – marks 18 paddling trails throughout the state.
Families can also float along Texas' many lush rivers, including the Comal, San Marcos, Frio and Guadalupe. Some of the rivers, being spring fed, remain crystal-clear and refreshing all year long. Alternatively, visitors can enjoy lazy rivers at a number of family-friendly, full-service resorts state-wide. In San Antonio, January 2010 marked the debut of the JW Marriott San Antonio Hill Country Resort & Spa – the world's largest JW Marriott – which features rolling scenery, more than 1,000 guest rooms, a lagoon-like pool and luxurious amenities.
Plenty of family fun can be found along the Texas Gulf Coast, where the Gulf of Mexico's warm waters meet the more than 600 miles of Texas beaches. From Galveston to Corpus Christi, exciting family activities include parasailing, boating, dolphin and bird watching, sand castle building and deep sea fishing. Visitors to South Padre Island can even play pirate for a few hours, sailing the waters in a 17th century Spanish galleon replica.
[b]Theme Parks[/b]
Texas' world-class theme parks, zoos and aquariums present families with thrilling rides and exotic wildlife. Texas is home to three Six Flags® theme parks: Six Flags Over Texas and Six Flags Hurricane Harbor in Arlington, and Six Flags Fiesta Texas in San Antonio. They feature monster roller coasters, stunt shows, musical productions and land and water rides to entertain all ages. Texas is also home to SeaWorld® San Antonio, which features the iconic killer
whale Shamu, as well as dolphins, sharks, seals and sea lions. Visitors to the Panhandle Plains can spend the day at Amarillo's Wonderland Amusement Park, one of Texas' largest privately owned theme parks full of log rides, water rides and carnival games. Those heading west should not miss El Paso's Western Playland, with its El Bandito roller coaster and 37-acre Wet n' Wild Water World. Another can't miss attraction is one of the Schlitterbahn® Waterpark Resorts, located in New Braunfels, Galveston and South Padre Island, offering the perfect place to cool off.
[b]Zoos and Aquariums[/b]
The Lone Star State's myriad zoos and aquariums offer families both adventure and educational experiences, perfect for children of all ages. From the Dallas, Fort Worth, San Antonio and Houston Zoos, to wildlife centers such as Natural Bridge Wildlife Ranch in New Braunfels and Fossil Rim Wildlife Center in Glen Rose, visitors can get an up-close look at their favorite animals from around the globe. Not to be outdone by their land and air counterparts, underwater creatures also abound in Texas' many aquariums. The Dallas World Aquarium, the Downtown Aquarium in Houston and the Texas State Aquarium in Corpus Christi all exhibit flora and fauna from even the most remote parts of the world.
[b]Museums[/b]
Texas is home to a wealth of museums, from fine art and interactive history museums, to innovative museums just for children. In December 2009, the Waco Mammoth Site opened to the public, showcasing remains and fossils of prehistoric mammoths from 68,000 years ago, and featuring a shelter and scenic trailway. In November 2009, the remodeled Fort Worth Museum of Science and History made its debut, featuring a planetarium, cowboy culture, dinosaurs, 3-D films and much more. In Austin, kids of all ages can look into the past at the Bob Bullock Texas State History Museum, or visit the Austin Children's Museum for plenty of creative activities. A trip to Houston means a chance to discover natural treasures like butterflies, gemstones and dinosaur bones at the Houston Museum of Natural Science, or take off to new worlds at the NASA/Johnson Space Center. Visitors to the Panhandle Plains can stop at the must-see Frontier Texas!, a 14,000 square-foot facility on 6.4 acres, which brings the Old West to life with the help of state-of-the-art technology, and puts visitors in the middle of a buffalo stampede, a prairie thunderstorm and even a card game shoot-out.
For more information about family-friendly travel in the Lone Star State, visit http://www.TravelTex.com.