New Orleans rated No. 7
mihost
[b]New Orleans rated No. 7[/b]
On list of top cities in U.S. and Canada; city returns to top ten after five year hiatus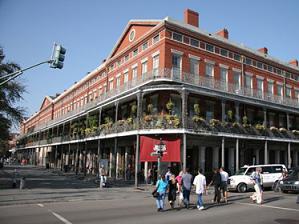 New Orleans is rated the seventh best city in the U.S. and Canada according to Travel + Leisure's World's Best Awards 2010 readers' poll announced today. The last time New Orleans made the list of top ten cities in the U.S. and Canada was in 2005 when it was ranked No. 10. New York City is named best city in the U.S. and Canada, and Bangkok is named World's Best City Overall this year. The Windsor Court Hotel is the highest-rated hotel in New Orleans and ranks No. 32 on the list of Top Large City Hotels in the Continental U.S. and Canada. The Trump International Hotel & Tower, Chicago is the top-ranked large city hotel in the U.S. and Canada and the Oberoi Vanyavilas, Ranthambhore, India is the Best Hotel Overall in this fifteenth annual poll.
[b]TOP 10 CITIES IN THE U.S. AND CANADA 2010[/b]
1. New York City
2. San Francisco
3. Charleston, South Carolina
4. Chicago
5. Santa Fe, New Mexico
6. Vancouver
7. New Orleans
8. Quebec City
9. Victoria, British Columbia
10. Washington, D.C.
Travel + Leisure magazine readers voted on their favorite hotels, cities, islands, spas, cruise lines, airlines, tour outfitters, and car-rental agencies. The 2010 World's Best Awards readers' survey results (listed by overall and regional rankings) and survey methodology are featured in the August issue of Travel + Leisure magazine, and online at: www.travelandleisure.com/worldsbest.