Continental airlines announces new daily service from New York Hub to Cairo, Egypt
mihost

[b]Continental airlines announces new daily service from New York Hub to Cairo, Egypt[/b]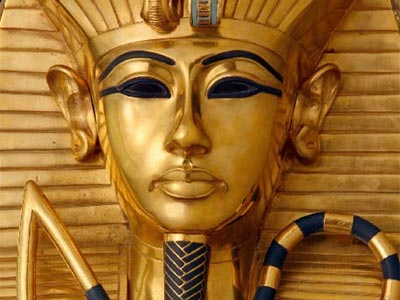 Continental Airlines (NYSE: CAL) announced plans to launch nonstop flights between Newark Liberty and Cairo, Egypt, beginning May 18, 2011, subject to government approval.
Cairo, the largest city in Africa and the Middle East, will be the 72nd international destination that Continental serves from its New York hub at Newark Liberty International Airport and the 30th city in Continental's trans-Atlantic route network. Continental serves more nonstop destinations with more flights from the New York area than any other airline.
Cairo is the third new international destination Continental has announced since May — the airline plans to begin daily service from its Houston hub to Lagos, Nigeria, beginning Nov. 10, 2011, and service to Auckland, New Zealand, beginning Nov. 16, 2011, subject to government approval.
«We are excited to grow our international route network from the New York area by adding nonstop service to Cairo,» said Jeff Smisek, Continental's chairman, president and CEO. «Continental's new route will provide numerous opportunities for connections to dozens of destinations in Africa and the Middle East that are served by our Star Alliance partners.»
On May 3, Continental announced that it has agreed to merge with United Airlines in a merger of equals to create the world's leading airline. The success of the Newark-Cairo route will be enhanced by the additional traffic flows through Newark that are expected to result from the merger.
[b]Convenient Connecting Flights[/b]
The Newark-Cairo route will benefit from connecting traffic at both ends. Cairo is home to Egyptair, one of the 28 carriers, including Continental, that are members of Star Alliance. Egyptair and its regional airline partners offer service to 41 destinations in Egypt, Africa and the Middle East, including Dubai, Abu Dhabi, Damascus, Istanbul, Aswan, Jeddah and Johannesburg.
The flight will be timed to provide convenient North American connections at Continental's Newark Liberty hub to the West Coast as well as to 87 other cities throughout the U.S., Canada and Latin America.
[b]Schedule[/b]
Continental will operate the approximately 5,600-mile flight with a Boeing 777-200ER aircraft, seating 50 customers in BusinessFirst with flat-bed seats and 226 customers in economy class. Flying time eastbound will be approximately 10 hours, 25 minutes, and westbound will be approximately 12 hours, 10 minutes.
Continental plans to operate the route on a daily basis during peak summer travel season, with five- and four-times-weekly service during certain periods in the first year of operation.
Following is the preliminary schedule for the new service, planned to take effect May 18, 2011.
Leave Newark Arrive Cairo Leave Cairo Arrive Newark
10:55 a.m. (next
Summer 5:30 p.m. day) 12:55 p.m. 6:05 p.m. (same day)
10:50 a.m. (next
Winter 5:30 p.m. day) 12:50 p.m. 6:15 p.m. (same day)
[b]About Cairo[/b]
Egypt is known as the cradle of civilization, and its capital, Cairo, is steeped in history and culture. One of the oldest cities on earth, Cairo has earned the nickname «Mother of the World.»
Cairo's dual existence as one of the world's fastest growing urban areas and as a gateway to ancient world history makes it a prime destination for both business and leisure travelers. In the hustle and bustle of Cairo, visitors shop at bazaars and street markets, feast on local cuisine and get pampered at world-class resorts and spas. Just minutes from the city centre, ancient history can be explored in the surrounding desert. Guarded by the lion-bodied Sphinx, the Great Pyramids of Giza are the last remaining of the Seven Wonders of the World.
The Egyptian capital stretches along both banks of the Nile River. The hot desert climate remains consistent throughout most of the year, particularly during the summer months with its endless sunny weather. While hot during the day, temperatures drop at night, especially outside the city in the desert and during the winter months.
[b]Continental Background[/b]
Continental Airlines is the world's fifth largest airline. Continental, together with Continental Express and Continental Connection, has more than 2,600 daily departures throughout the Americas, Europe and Asia, serving 132 domestic and 138 international destinations. Continental is a member of Star Alliance, which overall offers more than 21,200 daily flights to 1,172 airports in 181 countries through its 28 member airlines. With more than 40,000 employees, Continental has hubs serving New York, Houston, Cleveland and Guam, and together with its regional partners, carries approximately 63 million passengers per year.
Continental consistently earns awards and critical acclaim for both its operation and its corporate culture. For nine consecutive years, FORTUNE magazine has ranked Continental as the top U.S. airline on its «World's Most Admired Companies» airline industry list. For more company information, go to continental.com.