Top 10 City Tourism destinations in Europe
mihost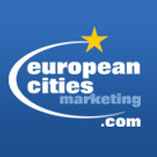 [b]Top 10 City Tourism destinations in Europe[/b]
European Cities Marketing (ECM), the leading network of city tourism organisations in Europe, launched the sixth edition of the European Cities Marketing Benchmarking Report, during its Annual Conference in Las Palmas.
The report includes the latest figures about the performance of European Cities in 2009 and illustrates the main trends in city tourism between 2004 and 2009 from 101 European cities. In addition, the Report includes an estimation of prospects for 2010 based on an expert pool of 89 managers of ECM-member cities.
The European Cities Marketing Benchmarking Report focuses on the strategic and competitive position of European city destinations and provides insights into long-term trends as well as recent developments in the European city tourism industry. The report converts statistical data compiled from ECM member cities into comprehensive managerial information and makes it easily accessible, mainly by the graphical representation of charts. 'It is an indispensable resource for every city tourism manager. We are very pleased that this year's report has benchmarked a record number of cities,' said Dieter Hardt-Stremayr, President of ECM, during the ECM Annual Conference in Las Palmas. He also added that the data had never before been available so early in the year.
[b]Top 10 City Tourism Destinations in Europe[/b]
Total bednights 2009 in mn. 08-09 in %
1. London 45.0 -6.0%
2. Paris 33.9 -3.4%
3. Berlin 18.9 6.3%
4. Rome 18.6 -2.6%
5. Madrid 13.7 -1.6%
6. Barcelona 12.8 2.7%
7. Prague 11.2 -7.7%
8. Vienna 10.5 -4.2%
9. Munich 9.9 0.6%
10. Amsterdam 8.6 3.0%
Source: ECM calculations (www.europeancitiesmarketing.com)
The report indicates that city tourism in Europe was strongly hit by the economic crisis in 2008 and the first half of 2009, but it then recovered faster than the overall tourism industry in Europe. Despite this economically difficult period for tourism in Europe, many German cities surprised experts with a relatively strong increase in their overall numbers of international and domestic bednights in 2009. In particular, Berlin made remarkable gains in market share compared to other city tourism destinations in Europe.
«Analysis of the period between 2004 and 2008 gives a clear insight into the development of 101 European cities and allows a wide number of benchmarks to be drawn from many different angles. Thanks to the number of cities participating in this project and the large timescale that the data cover, the European Cities Marketing Benchmarking Report delivers the most reliable and trustworthy figures available in the field of European tourism,» explains Dieter Hardt-Stremayr.
Expectations for city tourism demand in 2010, as revealed by an expert survey, continue to be high. 79% of all experts interviewed by ECM estimate that tourism demand is on the rise or will at least stay at the same level during the current year. The domestic market is expected to develop more significantly than international travel demand.